Stainless steel rod ends, clevis and ball joints from Bönnekamp
Datum: 8 april 2020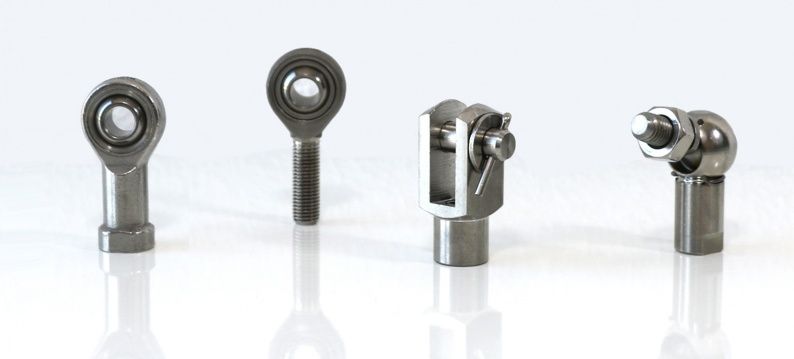 In stock and usually immediately available in both bulk and single pieces
Bönnekamp has acquired a leading position in the market as a brand in the power transmission, pneumatics and connecting parts segment, such as applications on gas springs. The stainless steel components from Bönnekamp Mechanical Components are in stock and usually immediately available in both bulk and single pieces.
'Excellent industrial quality for an interesting price.'
A substantial part of the stock at ATB Automation is available in stainless steel. Available in two qualities, namely 304 (A2) and 316 (A4).
The choice of ATB Automation to keep these two mentioned stainless steel qualities in stock can easily be explained. Although both types are austenitic steels, stainless steel 316 is more resistant to corrosion and has a good temperature resistance, up to approximately 400 degrees Celsius. Due to these properties, Bönnekamp stainless steel 316 components can be used in the food industry in particular, where steam or alkaline detergents are used to ensure hygiene. Other areas of application for stainless steel rod ends, yokes (forks) and ball joints are OEM / machine building, inland and outdoor shipping, chemical industry, automotive and mobility, theme parks and the broad MRO segment.
More information:
Would you like more information about stainless steel components from Bönnekamp? Click here or contact us: info@bonnekamp.eu.com